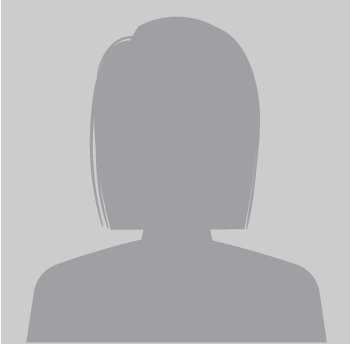 Katy Dillon
Assistant Director, Upward Bound, TRIO
Location: Booth Library
Phone: 304-637-1284
Email: [email protected]
"It's wonderful to see many of our Upward Bound graduates find their niche and excel on this campus. I think it's especially rewarding since I graduated from D&E and have so many great memories from my time here as a student."

-Katy Dillon
Through the Davis & Elkins College Upward Bound Program, Katy works with first generation, low-income students to help them achieve their goals of attending college. She facilitates their academic and personal development by coordinating academic assessment, tutoring and summer program coursework. Her duties also include assisting the director with supervision of all staff members employed in academic and summer components.
Education:
M.A. School Counseling, Marshall University, Huntington, W.Va.
B.A. Education, Davis & Elkins College
Experience:
Katy has been working with the Davis & Elkins College Upward Bound Program for more than 10 years. Prior to serving as assistant director, Katy was an academic adviser and the Bridge Program coordinator. In addition to her work with Upward Bound, she has worked in Randolph County Schools as a special education teacher, working with students with visual impairments and students with learning disabilities. Katy also worked with the AmeriCorps Energy Express Program as a volunteer coordinator and mentor, recruiting and supervising volunteers for the summer reading and nutrition program and organizing daily activities.
Training:
Katy has completed numerous training and certification programs, including Mid-Eastern Association of Educational Opportunity Program Personnel (MEAEOPP) conferences and workshops, FAFSA and financial aid training, National College Access Network adviser training, CPR and first aid training, Ruby Payne's Understanding Poverty, sexual harassment training, driver safety training, College Goal Sunday, Cellphones as Learning Tools training, special education and IEP training, rational behavioral therapy training, and transactional analysis training.
Activities:
In the local community, Katy has served as a board member for the Randolph County Humane Society and a member of Alpha Phi Omega, a national service fraternity that promotes a cleaner environment and aids in human welfare.
Additional Info:
Katy is certified to teach Highland dancing by the British Association of Teachers of Dance, and was the first person in West Virginia to earn this certification. She currently instructs a group of more than 30 dancers who perform throughout West Virginia and have competed at the national championship level. Through her teaching, she strives to preserve the art and tradition of Highland dancing in West Virginia.